About Us
The In Home Care Support Agency is funded by the Australian Government's Department of Education and Training
Our role as the In Home Care Support Agency for Tasmanian is to:
support families who were part of the old IHC program transition to the new program or find other suitable education and care services to meet their needs
determine which families meet suitability criteria for the IHC Program
match families to IHC Service Providers that have educators available that meet their needs
advocate for families
develop Family Management Plans and review them each quarter
work with IHC Service Providers to ensure IHC service provision is high quality and focused on education and care for children
provide professional development and support for IHC educators. IHC Services are responsible for educator's employment arrangements
promote the IHC Program so that families that need it, know about it
In Home Care Support Agency Personnel Position available. Closes 30 January 2019. Contact us below for further information and position details.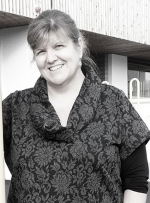 Annette Barwick
General Manager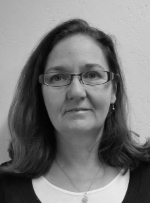 Roxanne Ellis
IHC Agency Manager
Amrita Acharya
IHC Agency Support Officer
…Families
assessing your circumstances against the program criteria
developing a Family Management Plan that outlines your specific needs and requirements
matching you with an IHC Service Provider with educators that can meet your needs
supporting you to transition to mainstream services, if/when appropriate
identifying referral pathways to other support services such as the NDIS and community‑based services, and assists you to access these services
…In Home Care Service Providers
working together to ensure In Home Care is of a high quality and meets the unique needs of families and is focused on educating and care for children
working together to ensure requirements of the IHC Program Guidelines are met
advise IHC Service Providers of any change in the circumstances of families and provision of updated Family Management Plan
promote the In Home Care Program and provide information to assist in the establishment of new IHC Services
provide advice on the allocation of places within Tasmania
…In Home Care Educators
provide guidance and educational material for providing education and care in the family home
establish a community of practice amongst educators to support enhance knowledge and understanding of good practices
be an independent party if concerns relating to safety of the physical environment are raised
About Lady Gowrie Tasmania
The IHC Support Agency for Tasmania is operated by Lady Gowrie Tasmania
 Our Mission
Lady Gowrie Tasmania's core business is the provision of quality programs and services to the community that promotes the best outcomes for children, families and early and middle childhood professionals.
Our Vision
Lady Gowrie Tasmania's vision is that:
Families are supported
Children realise their full potential and are at the heart of all practice
Early and middle childhood education and care services are valued and supported
Qualified and experienced early and middle childhood educators are vital
Ongoing professional learning and development enhances practice
Quality matters
The community benefits